柏林的Zenkichi提供了一个正宗的日本经验与布鲁克林热情的专业知识...

The flavours of authentic Japanese cuisine can be hard to find in the West — even good restaurants of the type don't always have the courage to challenge the tastebuds of their Western patrons with some of the unique flavours and ingredients of the real thing. Motoko Watanabe missed the tastes of Tokyo, and after each trip she and husband Shaul Margulies would longingly recall the great meals they had enjoyed. If only Japan wasn't so darn far away. The solution? Open their own restaurant, of course. The two hospitality entrepreneurs count Zenkichi as one of their stable of Brooklyn venues, and the dynamic duo has now opened a second branch in Berlin to go with a German version of their Brooklyn café House of Small Wonder. If Brooklyn-isation isn't a thing, it soon will be.
Zenkichi mkII is Watanabe's baby — she has developed the menu with the head chef as well as designing the interior of the Johannisstrasse restaurant. A welcome break from the see-and-be-seen places, the layout of Zenkichi offers something more private, with bamboo blinds that can be pulled down to screen the tables from others and a bell system to call for service. Granite paving surrounded by black pebbles recall traditional Japanese rock gardens, and dark timber is set against light fabrics and bamboo pillars. Seasonal small plates are meant to be shared, which along with the partitioned booths further increases the intimate vibe. With Watanabe's skills as a sake sommelier to call upon too, Zenkichi promises to be as convivial as can be.
真正的日本料理的味道在西方很难找到,即使是这样的餐厅,也不一定总是有勇气挑选西方顾客的味道,还有一些独特的口味和成分。渡边横桥错过了东京的口味,每次旅行后,她和丈夫Shaul Margulies都会渴望回忆起他们所享受的美食。如果只有日本不是那么远。解决方案?当然打开自己的餐厅。两家酒店企业家将Zenkichi列为布鲁克林场馆的稳定之一,动态二重奏组现在在柏林开设了第二家分店,并与德国版的布鲁克林咖啡馆"小奇迹之家"共同出售。如果布鲁克林不是一件事情,那么很快就会。
Zenkichi mkII是渡边的宝贝 - 她与主厨开发了菜单,并设计了Johannisstrasse餐厅的内部。来自被看见的地方的欢迎休息,Zenkichi的布局提供更私人的东西,竹帘可以被拉下来从其他人和一个铃声系统中筛选要求服务。传统的日本岩石花园围绕着花岗岩铺路,黑色的木材就是轻质的布料和竹柱。季节性小盘子是分享的,与分隔的摊位一起进一步增加了亲密的气氛。以渡边谷的技巧作为侍酒师的侍者也可以,Zenkichi也许会如此欢乐。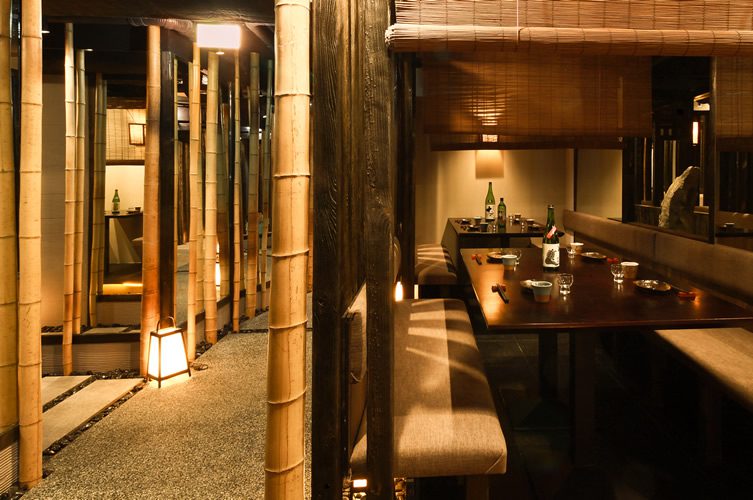 Photo, Stefan Kuehne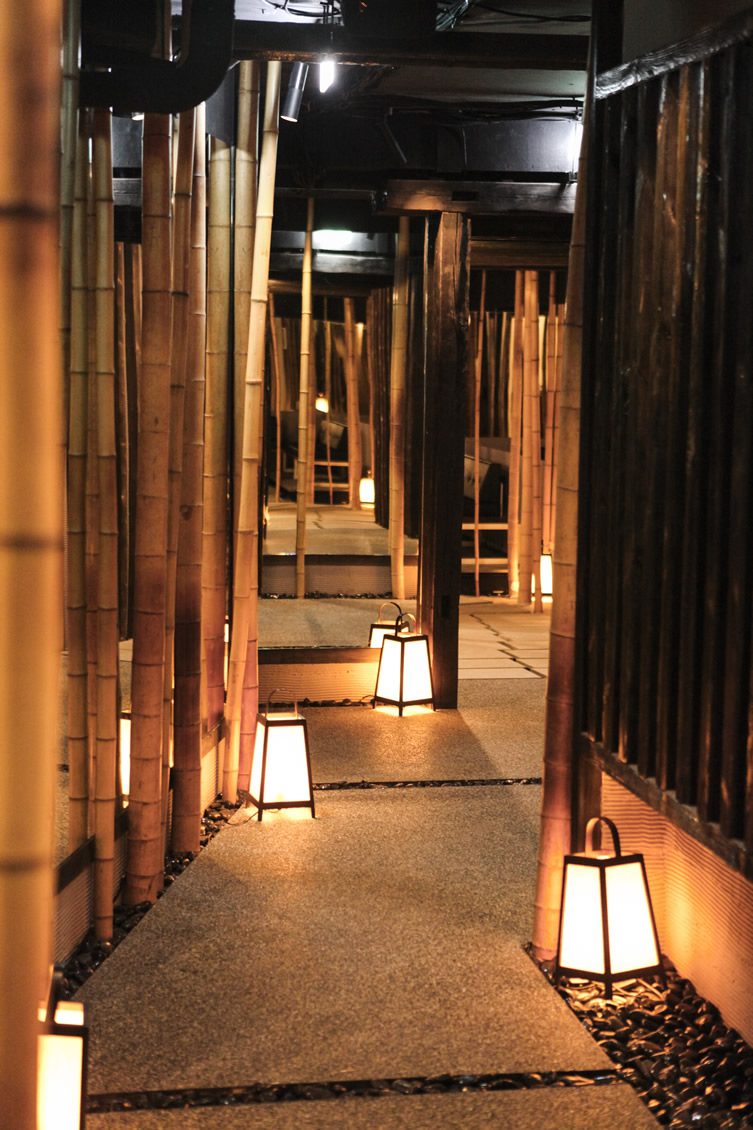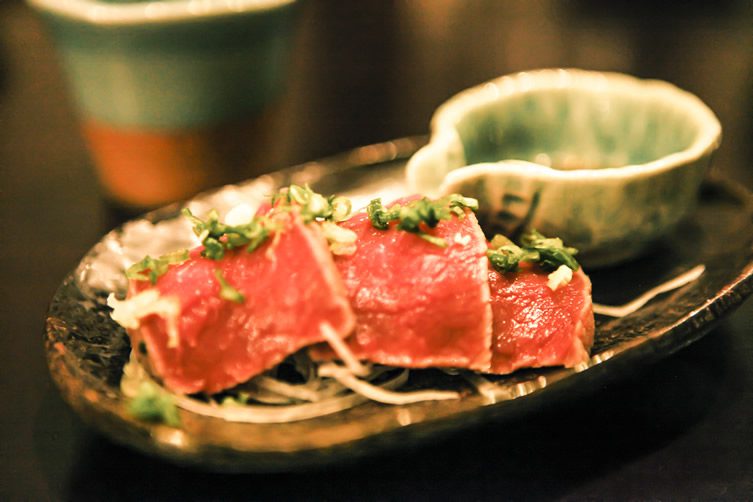 Photos, Cee Cee Berlin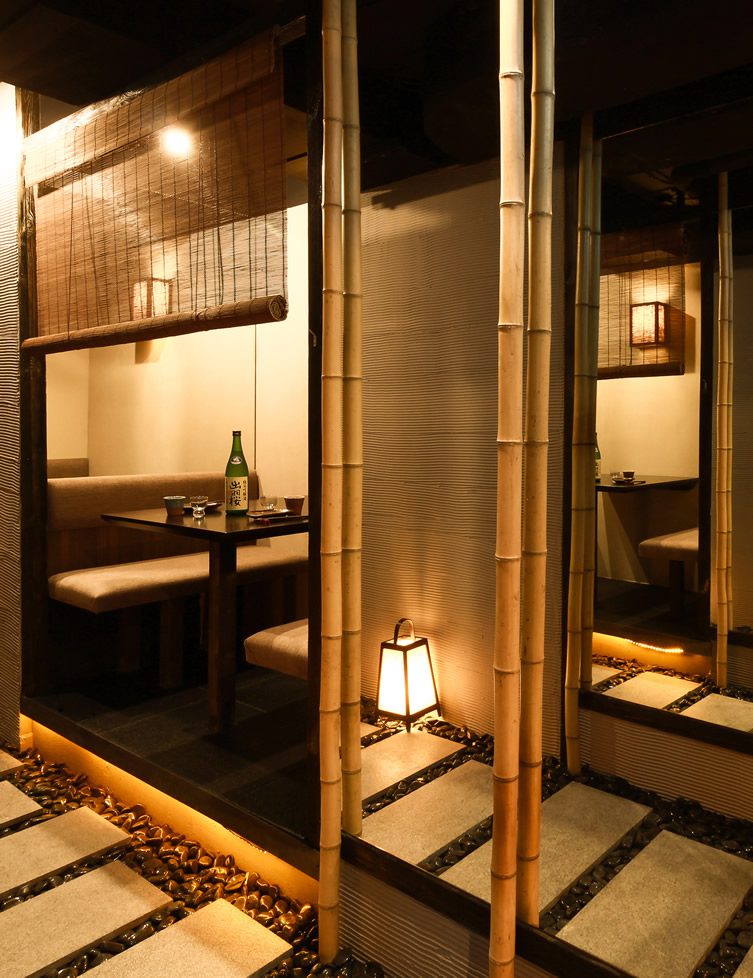 Photo, Stefan Kuehne