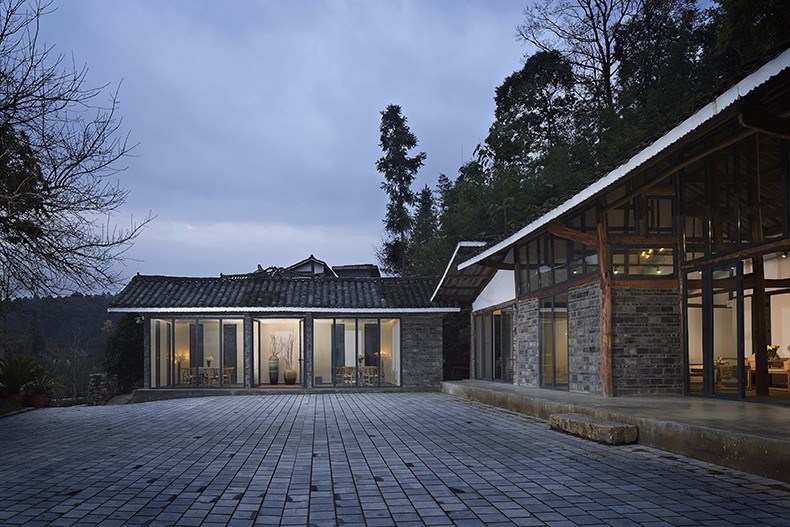 这个项目的最终缘起是贵州当地政府想把一个村做成一个扶贫的民生试点项目,这个村具体位置是在贵州省遵义湄潭县湄江镇核桃坝村,全村共有70-80户村民,当地的自然环境优越,依山伴水,风景宜人,有大片大片的茶园,主要收入来源是茶叶和陶器,政府是想在整个贵州一带一路,旅游业大发展的背景下,把这个整个村子闲置的一部分改造成一个度假酒店,采取与当地村民共同建造,共同经营的方式,带动当地旅游经济和当地村民第三产业的大发展。当地村民可以通过租赁房屋,参与酒店经营.酒店配套服务,经营茶叶,陶器,餐饮的方式改变现有的生活状态....

The final cause of this project is guizhou local government want to take a village to make a poverty alleviation of the pilot project of the people's livelihood, the location is in the village of guizhou zunyi mae mae tam county jiang town walnut dam village, the village has a total of 70-80 villagers, local natural environment is superior, the mountain with water, the scenery pleasant, there are large areas of tea plantations, the main source of income is the tea and pottery, the government is to want to all the way in the whole guizhou area, under the background of great development of tourism industry, the part of the whole village idle converted into a resort hotel, built with local villagers, common management way, drive the local tourism economy and local villagers of the third industry development. Local villagers can be rental housing, involved in hotel management. The hotel services, in tea, pottery, catering to change the existing state of life...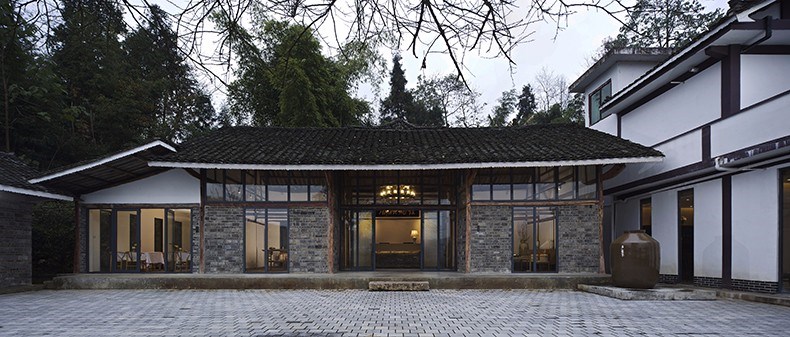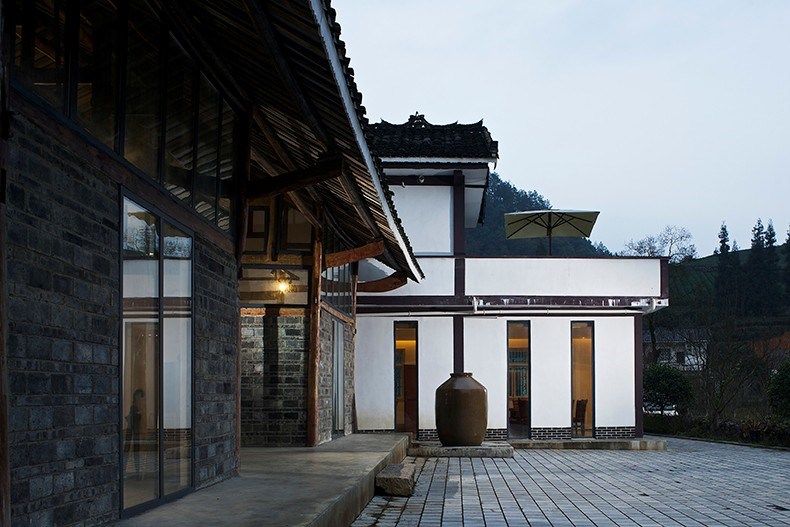 作为一个这样的民生项目的参与者,我们还是感觉到挺有意义和有意思,但同时压力也很大,而且做为一个这样项目的总体规划和设计者,我们如何看待传统和当下,如何考虑好当地文化.自然环境.周围村民和这个酒店项目能够自然和谐共生,这是我们这个项目的主要思考的问题.
As one of such people's livelihood project participants, we still feel very meaningful and interesting, but at the same time, the pressure is big, and as such a project's overall planning and designer, how we see the traditional and the present, how to consider the local culture. The natural environment. The villagers around and the hotel project to natural harmonious coexistence, this is the main thinking about our project.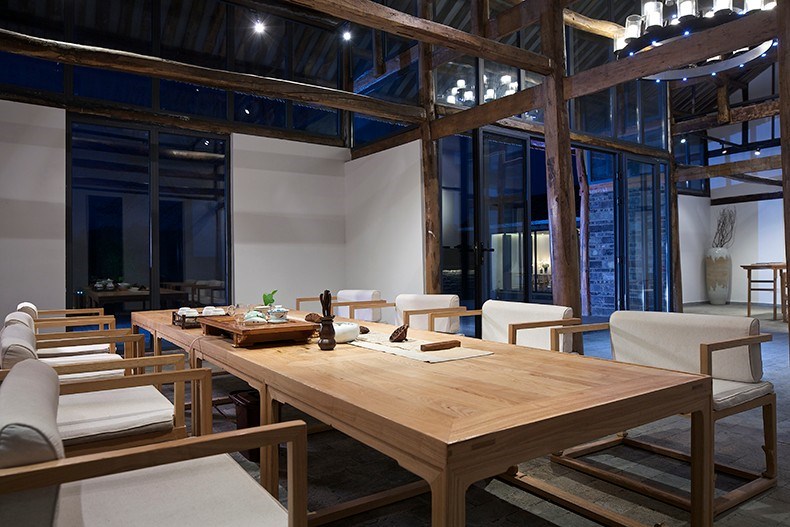 我们采取一种对当地文化和周围村民的尊重和谨慎态度,对原有凌乱的农宅与场地进行梳理改造,试图打造一个与周围环境自然共生和当地村民和谐共存的建筑生活业态。
We adopt a kind of respect for the local culture and the surrounding villagers and cautious attitude, carding messy farmhouse and original site, trying to build a natural symbiosis with the surrounding environment and harmonious coexistence of local villagers building life forms.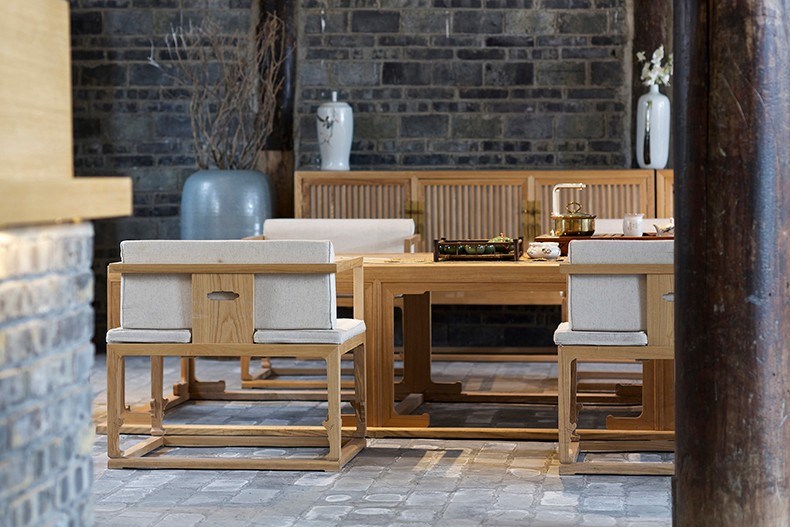 整个规划和建筑室内改造都保留了原有了原有黔北民居的精髓,局部加以创新的做法,在保留老建筑的同时,又带来了新的设计理念和新的生活方式,使新与旧,自然.山水.老宅.村民......完美的融合在一起,和谐共生.
The planning and architectural interior renovation have retained the original the original to suck the essence of local-style dwelling houses, local approach to innovation, while keep old buildings, and brought a new design concept and a new way of life, make new and old, natural landscape. My old house. The villagers...... Perfect confluence is together, harmonious coexistence.